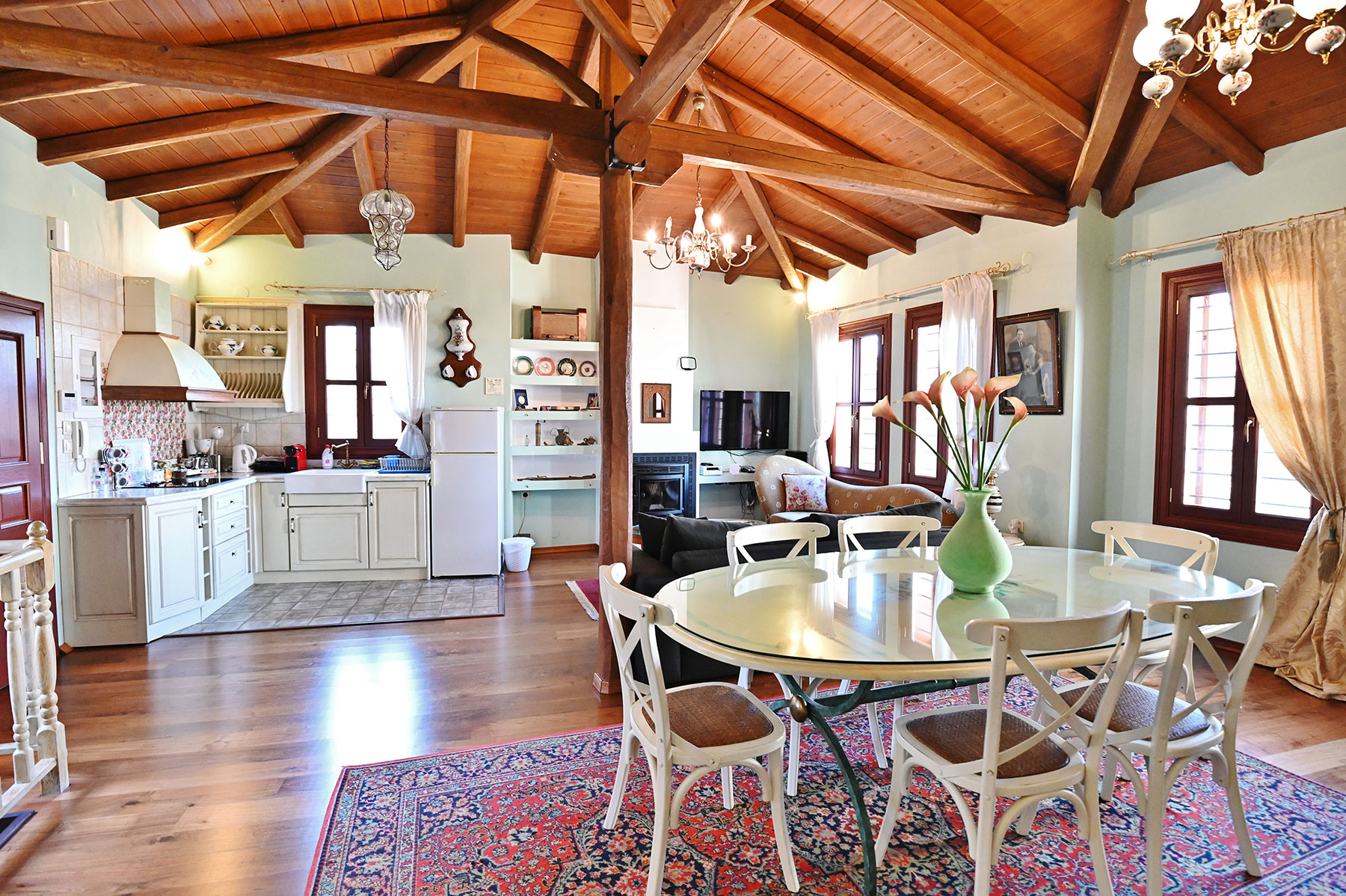 Description
Our Grand Suite is by definition charismatic just because its position, but this is not the only reason!
The Suite offers two double bedrooms with Queen-size beds, one bathroom and an extra WC. High standards of restoration processes, aesthetics with special furniture, carpets, wooden floors, comfort and harmony.
In addition, the Suite offers a master sofa which transforms to a double bed (under request), a fireplace for the winter period, a big dining table and a fully equipped kitchen.
The extra bonus of this Suite is its "magic" private terrace that is located exactly upper the river coast. The visitors enjoy the view of the river, their privacy and the sounds of nature!
Facilities