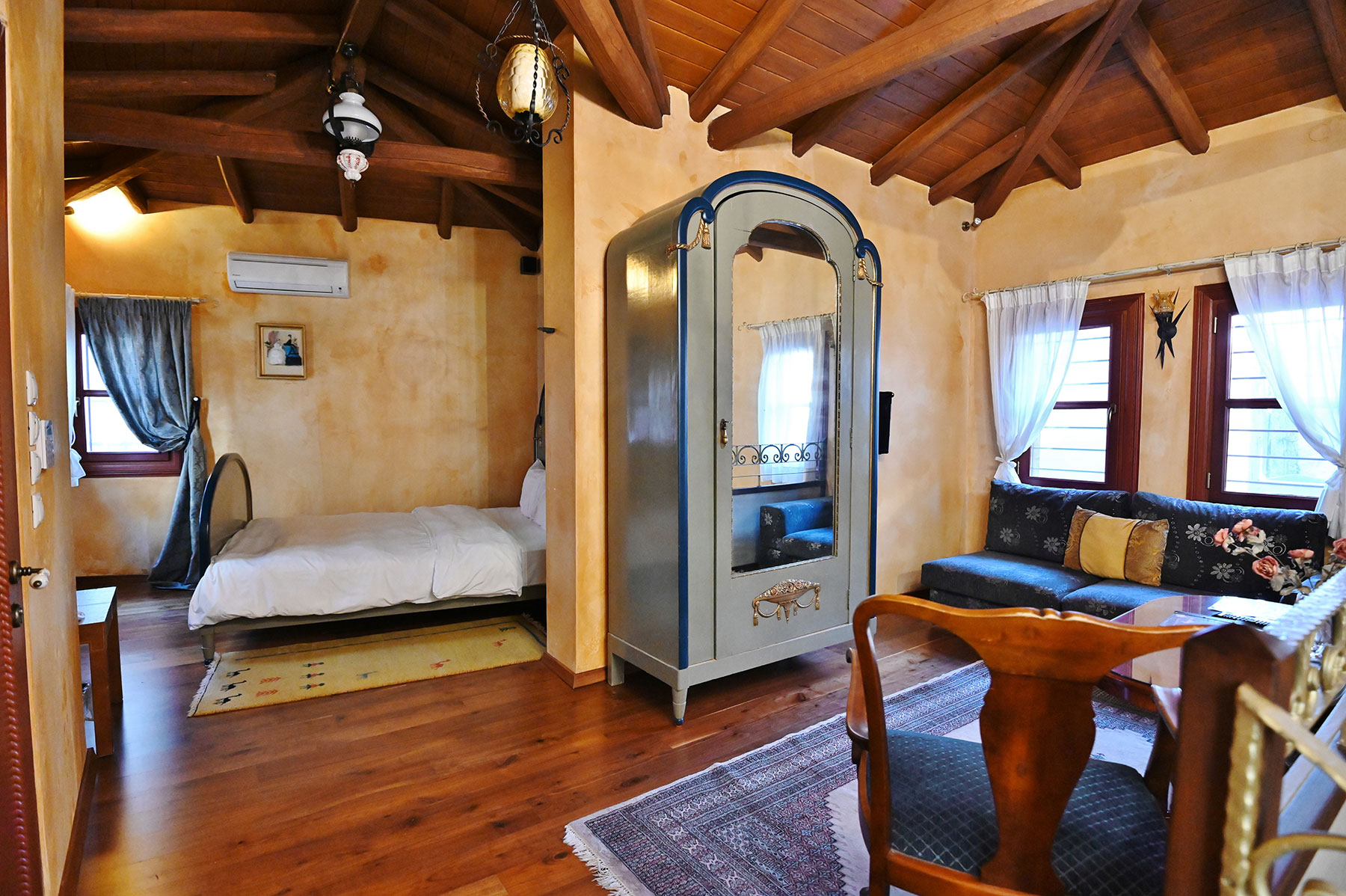 Description
Our Superior Suite is restored and mainly built by pumice stone, fact that gives it particular nobility and high sense of aesthetics.
It is decorated by great quality of furniture, handmade carpets, wooden floors, as long as decorative elements that remind the history of the house. However, someone can distinguish some modern decorative signs!
It offers a Queen-size Bed and two sofas which under request, transform to two single beds.
Also, the Suite offers a well- equipped kitchen and a dining table. Finally the Suite has its own private terrace with patio and private entrance.
Facilities